While Christmas and New Year get all the attention, Thanksgiving is one of the best times of the year to see Michigan. Whether it is a Traverse City Turkey Trot, visiting the downtown Marquette Farmer's Market, or participating in the Downtown Petoskey Holiday Parade, there is always something fun to do on a Thanksgiving Getaway in Michigan!
For more information on how to craft the perfect trip itinerary, you can request access to our complimentary Michigan Vacation Guide.
Why You Should Plan a Thanksgiving Getaway to Michigan
Take a Trip to Traverse City
There are plenty of things to do on a Thanksgiving trip to Traverse City, Michigan. You can visit the wineries and breweries in the area, hike in the nearby forests, or drive along the scenic Lake Michigan coastline. Watch for free or signup online for the Traverse City 5k Turkey Trot as locals run for fun, sometimes dressed as turkeys to work off some dinner calories.
You can also check out the charming downtown district with brick streets and quaint shops and restaurants. And, of course, don't forget to sample some of the delicious local cuisines, including cherry pie, trout fishing, and venison sausage, if you are unconcerned with sticking to a traditional Thanksgiving meal.
Explore the Upper Peninsula in Marquette
If you're looking for a fun and festive Thanksgiving getaway, look no further than Marquette, Michigan! This charming small town is located on the banks of Lake Superior and offers plenty of things to do and events to see during the holiday season. Highlights include the annual Thanksgiving parade, tree lighting ceremony, and shopping and dining in the historic downtown district. In addition, Marquette is a great place to enjoy outdoor activities such as skiing, snowboarding, and hiking.
Enjoy Thanksgiving Tradition in Downtown Petoskey
The town of Petoskey is located in the northern part of the state of Michigan and is a popular destination for people looking to get away during Thanksgiving. There are plenty of things to do and events to see in the area, including enjoying the beautiful scenery outdoors, shopping at local stores, and dining at some of the best restaurants in the state. Petoskey is home to the Downtown Holiday Parade on Thanksgiving weekend which is a great way to celebrate the holiday season with friends and family.
Stay at a Freshwater Vacation Rental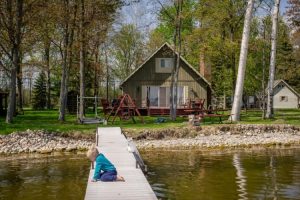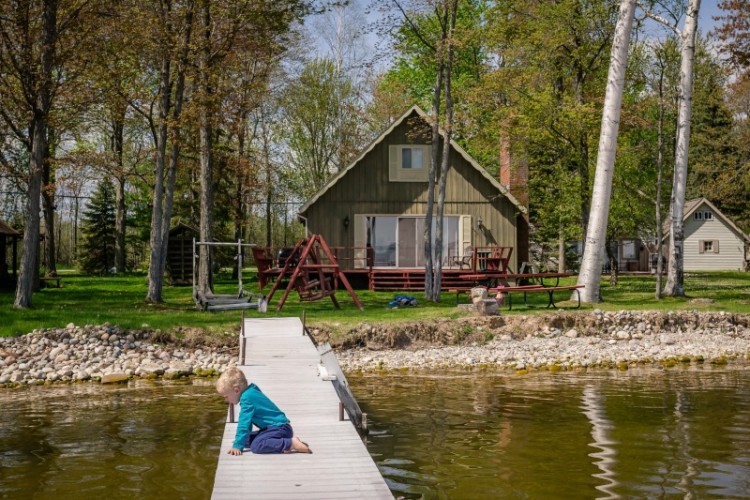 Are you searching for the best Michigan vacation rentals? Well, look no further than Freshwater Vacation Rentals! Our collection of cottages and homes features a variety of sizes and locations around the state, from the shores of Northern Michigan to the tranquil woods of Eastern Michigan. Don't let your Thanksgiving plans go to chance; be sure to use Freshwater Vacation Rentals for your next getaway in the great state of Michigan!
Start planning your getaway today by booking one of our properties. We look forward to welcoming you to the Freshwater family.