Between Mackinac Island and Traverse City, there are so many incredible things to see and do on a visit to the northern region of the Wolverine State. There's no better way to kick back and relax after a day of exploring than at a Northern Michigan brewery. You'll discover just about every beer under the sun and more during a trip to one of these local craft brew kings. 
To find more places to eat and drink like a local, you can fill up your glass with tons of ideas from our Michigan Vacation Guide! 
Where to Find the Best Northern Michigan Breweries
Best Breweries Near Traverse City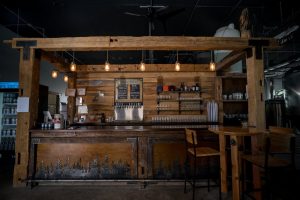 Silver Spruce Brewing Company – Traverse City
Silver Spruce Brewing Company sits just outside of the heart of Traverse City and has a fantastic selection of brews on tap. Sip their delicious Maple Brown on a cold winter day or enjoy a refreshing Bohemian Pilsner on a hot summer afternoon.
Right Brain Brewery – Traverse City
This quirky Northern Michigan brewery sports an interesting rotation of beers. Right Brain Brewery's Thai Peanut, Cake Walk, and Nitro Muninous Lemon Ale are all incredibly odd and tasty. Be sure to check this place out during your visit to Traverse City.
The Mitten Brewing Company – Northport
Head north of Traverse City to the small village of Northport to sample the array of beers at The Mitten Brewing Company. Relax and sip a German wheat ale or Kolsch after visiting Leelanau State Park in the Northport location of The Mitten Brewing Company. 
Best Breweries Near Charlevoix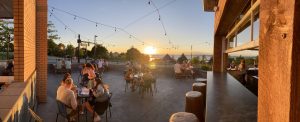 Beards Brewing Company – Petoskey
Great beer and food are the highlights of this small but trendy Northern Michigan brewery blocks away from Lake Michigan. Beards Brewing Company offers a selection of tasty year-round wheat ales, IPAs, and porters in addition to a rotating tap of seasonal beers. This is an excellent place to stop for lunch if you're near Petoskey.
Petoskey Brewing Company – Petoskey 
The spacious taproom at Petoskey Brewing Company is the perfect place to spend your afternoon tasting one of their dozen beers on tap. This Northern Michigan brewery also packs in plenty of flavors with its menu.
Shorts Brewing Company – Bellaire
The plain exterior and simple interior of Shorts Brewing Company pack a great selection of almost two dozen beers on tap and a tasty deli. Trivia and live music are just a couple of the fun nightly entertainment options you'll find here.
Stiggs Brewing Company – Boyne City
Tasty food options and locally brewed beer are the main draws at Stiggs Brewing Company. This quaint pub has an incredible menu, featuring items like smoked ribs and The Mighty Mac.
Best Breweries Near Cheboygan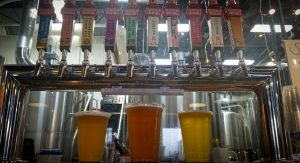 Cheboygan Brewing Company – Cheboygan
The Cheboygan Brewing Company is arguably the best place to taste a fantastic selection of beer near the Mackinac Bridge. Enjoy one of their Blood Orange Honey or IPA #11 on the rooftop deck. Stop in before heading up to the Upper Peninsula or Mackinac Island.
Bière de Mac Brew Works – Mackinaw City
The Bière de Mac Brew Works is not your typical brewery. Found a bit outside of downtown Mackinaw City, the brewery eschews restaurant chairs for office chairs and builds on the theme with an "industrial chic" design. The brews are excellent and the food is top-notch in this kid-friendly, energetic environment.
Plan Your Michigan Adventure
Freshwater Vacation Rentals offers the ultimate Northern Michigan getaway. Our collection of over a dozen Northern Michigan cabins dot the tip of the mitten from Traverse City to Cheboygan. Check out all of the amazing adventures you can experience on our Northern Michigan Things to Do page! The opportunities are endless!
Start planning your trip by booking one of our rentals today. Your Northern Michigan vacation awaits you and your family!